You feel a strange tingling in the back of your head as you suddenly hear a voice in your mind:
"You are now under my control, earthling! But don't worry. That's actually a good thing. Now you at least don't have to make all these difficult decisions yourself anymore." the voice laughs.
"Your first task is to learn what to expect in your new job. Therefore, you need to understand the rules of the game."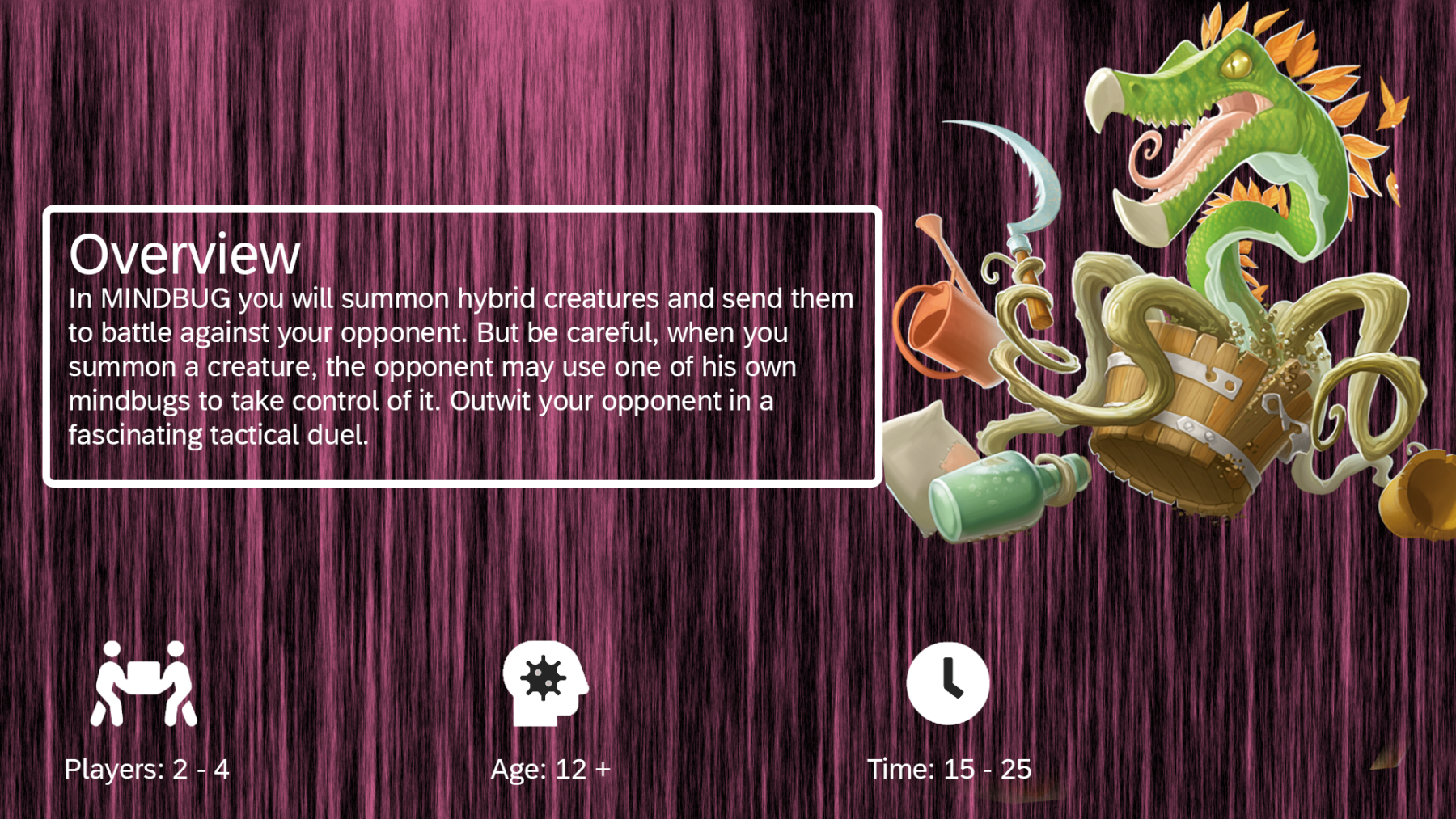 Yes absolutely, we are convinced that you will love Minbug as much as we do. That's why we share it 100% free online. Because we want you to experience it before you add it to your collection. The Mindbug itself will take care of the rest… if you understand what we mean :-).
Just sign up and we'll send you emails to introduce you to Mindbug and help you to get started playing it! You will receive:
– Links to the Rules (PDF & Video)
– Instructions on how to setup the digital version on tabletop simulator
– A notification once the game is available on Kickstarter.